Nyolcadszor rendezték meg a világ talán legkeményebb vitorlás versenyét, nyolcadszor születtek hősök. És egy legenda is...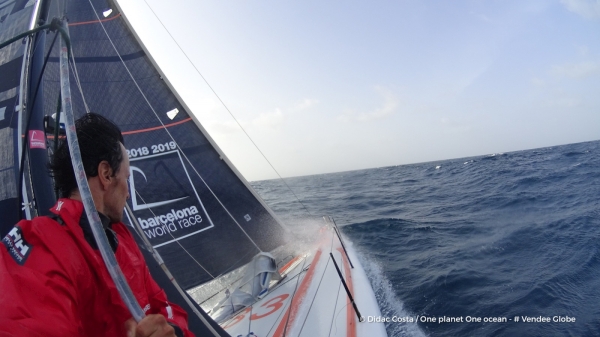 Ahogy haladtunk előre az időben, egyre több fáradásos sérülés következett be, ehhez jöttek a véletlenek:
- február 9-én Romain Attanasio (Famille Mary Etamine du Lys) úszó tárggyal ütközött, és eltört a bal oldali svertje: apró rés van a házon, jön be rajta némi víz. Főleg cirkáláskor lesz kellemetlen, de nem akadályozza a folytatást. Most történt velem ilyesmi harmadszor, remélem, nem lesz negyedik alkalom.
- február 10-én a kilencedik helyen haladó Conrad Colmannak (Foresight Natural Energy) kidőlt az árboca. Ő maga sérülés nélkül megúszta a dolgot, de az árbocot és a nagyvitorlát le kellett vágnia, csak a baumot tudta megmenteni. Mindezt 793 tengeri mérföldre Les Sables d'Olonne-tól.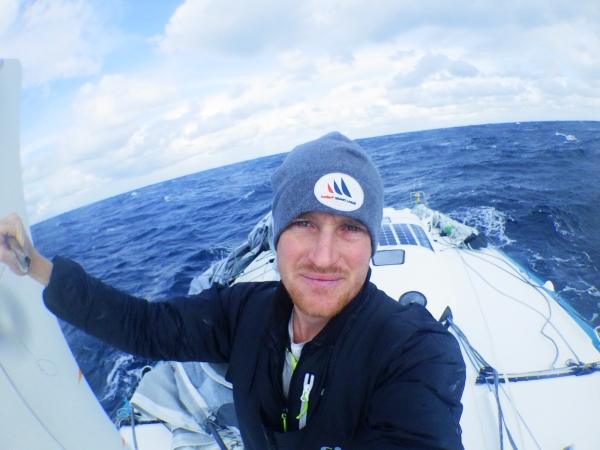 - február 11-én Eric Bellion (CommeUnSeulHomme) nagyvitorlája és annak sínje sérült, a javítás után sem tudta újra felhúzni a grószt, három reffel indult tovább a cél felé: borzalmas utolsó mérföldek várnak rám, de nem hagyom magam legyőzni.
Aztán elkezdődtek a befutások. A videókban vedd észre, hogy a korábban már befutott szkipperek közül néhányan mindig várják és köszöntik az éppen érkezőt!
- február 13.: Eric Bellion (legjobb újonc) 99 nap, 4 óra, 56 perc. Kilencedik.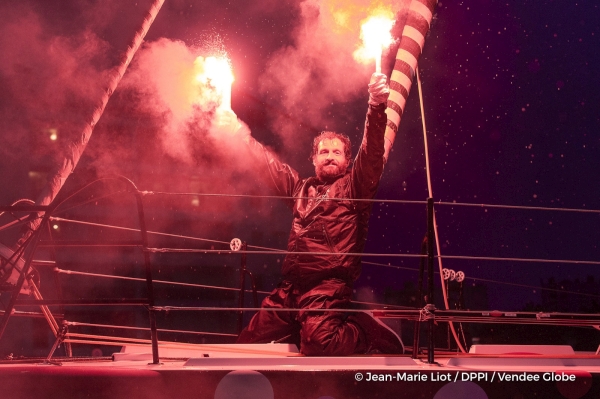 - február 17.: Arnaud Boissiéres (La Mie Câline) 102 nap, 20 óra, 24 perc, 9 másodperc. Tizedik. Ráadásul zsinórban harmadszor teljesítette a VG-t.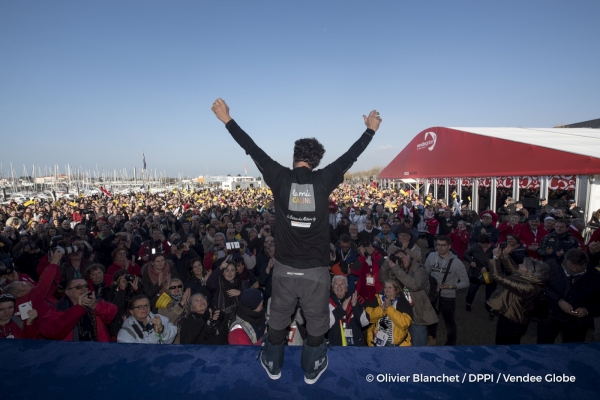 - február 18.: Fabrice Amedeo (Newrest-Matmut) 103 nap, 21 óra, 1 perc. Tizenegyedik.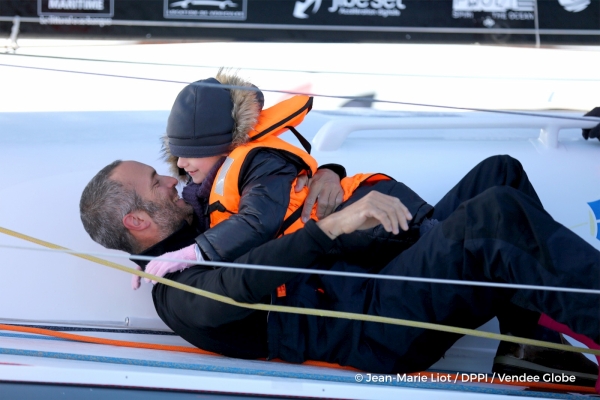 - február 20.: Alan Roura (La Fabrique) 105 nap, 20 óra, 10 perc, 32 másodperc. Tizenkettedik. Hat nappal huszonnegyedik születésnapja előtt, a mezőny legfiatalabbjaként.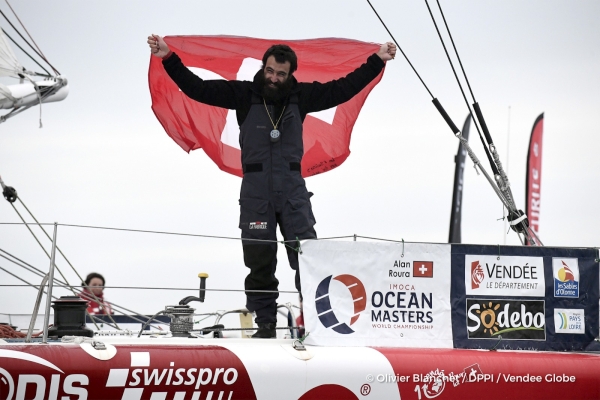 - február 21.: Rich Wilson (Great American IV) 107 nap, 48 perc, 18 másodperc. Tizenharmadik. Hatvanhat évével a mezőny legidősebb tagja. Az útjához kötődő oktatási programmal ötvenöt ország hétszázötvenezer(!) fiatalját érte el.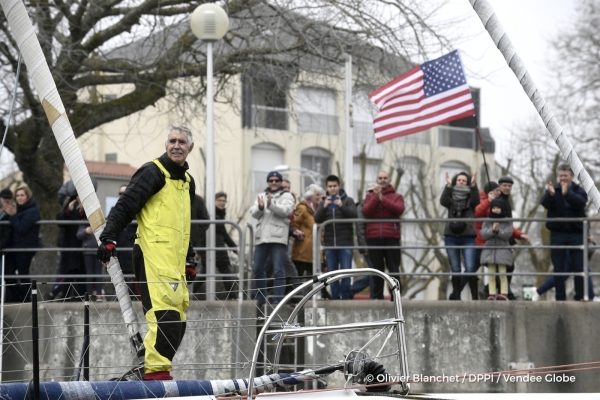 - február 23.: Didac Costa (One Planet One Ocean) 108 nap, 19 óra, 50 perc, 45 másodperc. Tizennegyedik. Figyeld a tűzoltókat, micsoda műsort csinálnak!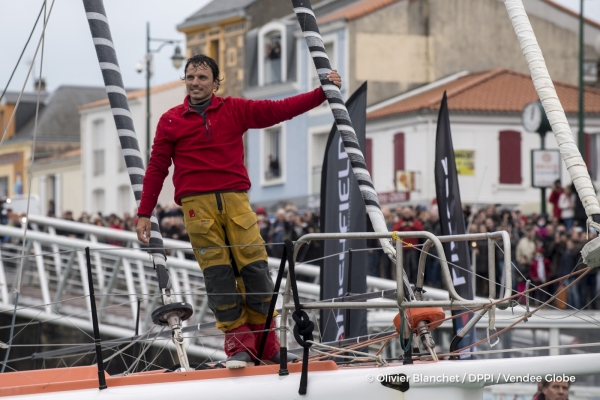 - február 24.: Romain Attanasio 109 nap, 22 óra, 4 perc. Tizenötödik. Ezzel felesége és gyermeke anyja (Samantha Davies - 2008-09-ben ötödik 95 nap, 4 óra, 39 perccel) után ő is teljesítette a kört.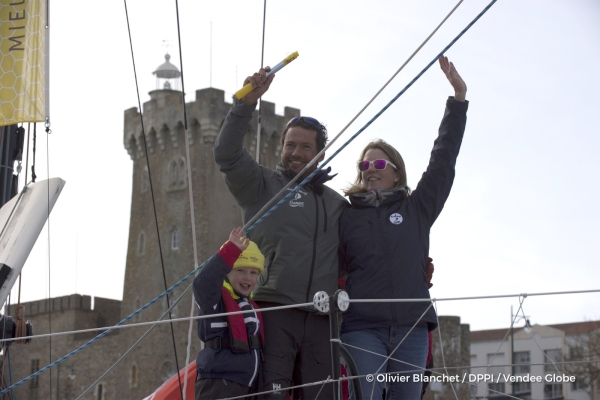 - február 24.: Conrad Colman 110 nap, 1 óra, 58 perc, 41 másodperc. Tizenhatodik. Szükségárboccal, erősen korlátozott napi fejadagokkal, csak megújuló energiát használó hajóval.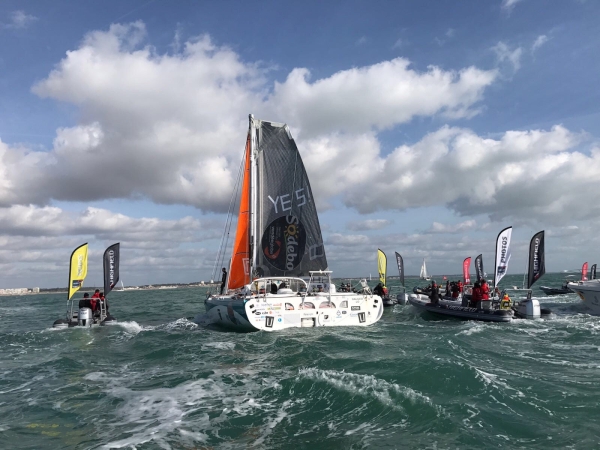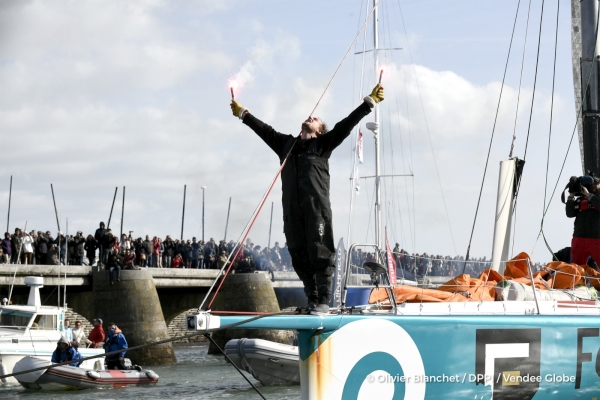 Felismered a hölgyet, aki 3:53-nál beszélget vele?
- március 2.: Pieter Heerema (No Way Back) 116 nap, 9 óra, 24 perc, 12 másodperc. Tizenhetedik.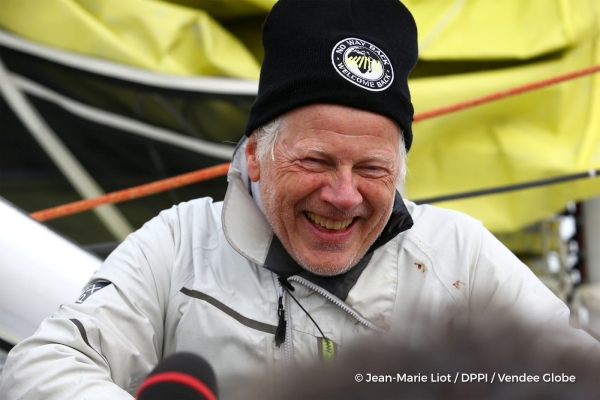 - március 11.: Sébastien Destremau (TechnoFirst-faceOcean) 124 nap, 12 óra, 38 perc, 18 másodperc.  Tizennyolcadik.

J124 : Passage de la ligne d'arrivée de... by VendeeGlobeTV
Játékunkat - most már hivatalosan bejelenthetjük - Giraffe becenevű indulók nyerte, aki 26 pontot gyűjtött, mögötte ketten (Nindzsa, Vigyori) értek el 22 pontot, a dobogó harmadik fokára Heci állhat fel (20 pont), ő konkrétan eltalálta Fa Nándor (Spirit of Hungary) nyolcadik helyét.
Ezzel közvetítésünk véget ért, köszönjük a kitartó figyelmet és a Zhik Magyarország támogatását!
Kövessetek bennünket Facebook-on, akadnak finomságok, amiket csak ott jelenítünk meg!
fotók: Didac Costa; Conrad Colman; Jean-Marie Liot (3,5,12); Olivier Blanchet (4,6-9,11,13); Paul Bessereau
forrás: vendeeglobe.org
A bejegyzés trackback címe:
A hozzászólások a vonatkozó jogszabályok értelmében felhasználói tartalomnak minősülnek, értük a szolgáltatás technikai üzemeltetője semmilyen felelősséget nem vállal, azokat nem ellenőrzi. Kifogás esetén forduljon a blog szerkesztőjéhez. Részletek a Felhasználási feltételekben és az adatvédelmi tájékoztatóban.