Ahogy tegnap beharangoztuk, ma rendezték meg az Olimpián az RS:X-es hölgyek és urak számára is az éremfutamot - ami nem csak ennek az Olimpiának a (méltó) végét jelentette számukra, hanem az Olimpiától való elköszönést is - hiszen 2016-ban Rioban az RS:X helyét átveszi a kite-szörf. De hogyan is ért véget ez az Olimpia a szörfösöknek?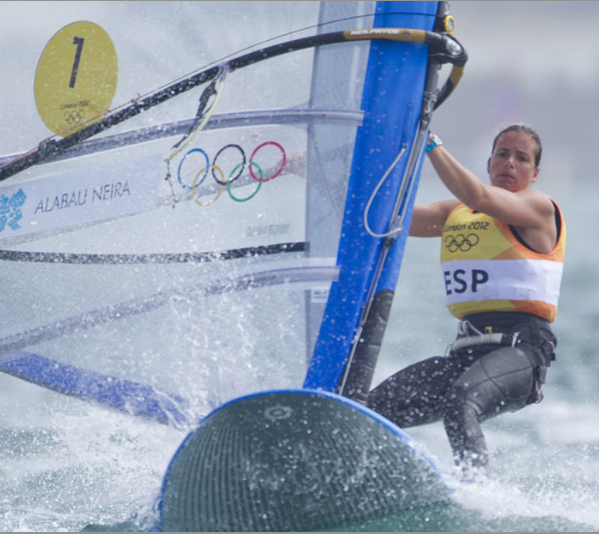 Ahogy kell: a spanyol Marina Alabau elégtételt vett pekingi csalódásáért (ott "csak" negyedik lett), és példás versenyzéssel nyerte az éremfutamot - egyben az összetettet is. Az éremfutamban második helyen befutó ukrán Olga Maslevits számára ez az eredmény marad emlékezetes - hiszen 5 bójánál is vezetett, csak a végén adta el az előnyét, és összetettben ez az eredmény sem volt elég számára a dobogóhoz (negyedik lett 1 ponttal lemaradva a dobogóról). Annál inkább örülhetett a finn Tuuli Petaja, akinek az éremfutam negyedik helye az összetett ezüstöt jelentette, és a lengyel Zofia Noceti-Klepacka, akinek az éremfutam harmadik helye az összetettben is bronzot hozott. Ahogy tegnapelőtt már megírtuk, Detre Dia 18. lett a 26 fős mezőnyben - gratulálunk!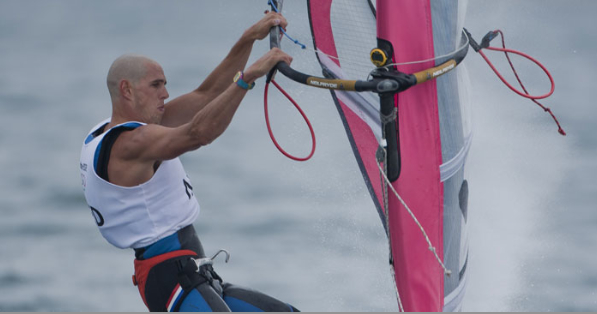 A férfi RS:X versenyzőknél az összetettben vezető Dorian Van Rijsselberge ki sem kellett volna hogy menjen a vízre ma, akkora előnnyel vezetett, hogy tuti volt számára az összetett arany. Ehhez képest rajt-cél győzelmet aratott az éremfutamban is, ahogy kell. Az éremfutamban a második helyen 3 mp hátránnyal a francia Julien Bontemps, harmadikként a brit Nick Dempsey futott be - akinek ez összetettben meghozta a várva várt ezüstöt. A bronzérmet a lengyel Premyslaw Miarczynski szerezte meg többek között mai negyedik helyezésének köszönhetően a német Toni Wilhelm előtt. Gádorfalvi Áron ötödik olimpiai szereplésével 25. helyen végzett a 38 versenyző között, külön fényt ennek az eredménynek a futam 3. és 7. helyezései adnak - szintén gratulálunk!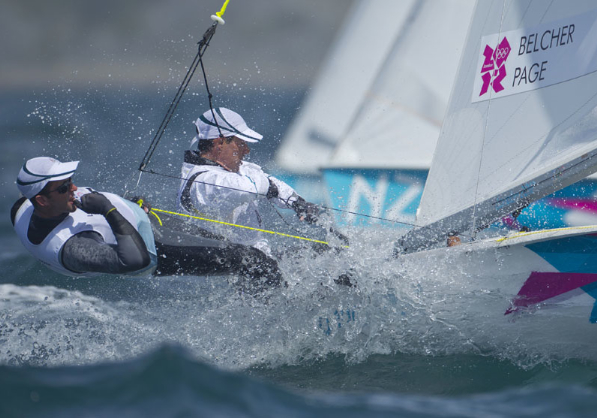 A 470-es férfiaknál az összetettben is vezető ausztrál Belcher - Page páros mindkét mai futamot megnyerte. A vetélytárs brit Patience - Bithell egység egy harmadik és egy második mai helyével négy ponttal az ausztrálok mögött került be az éremfutamba második helyen. A horvát Fantela - Marenic páros ment egy pazar másodikat és egy gyönge 22-et, de bent vannak az éremfutamban. Az olaszok is mentek egy 3. és egy 11. helyet, így ők is indulhatnak az éremért, ráadásul a negyedik helyről a bronz full reális is lehet. Persze csak akkor, ha az összetettben 3. argentinok, akik ma 5. és 6. helyen futottak be, is úgy gondolják, hogy odaajándékoznák a dobogó alsó fokát. Egy biztos: a csütörtöki éremfutamban kemény csata megy majd az aranyért és a bronzért is.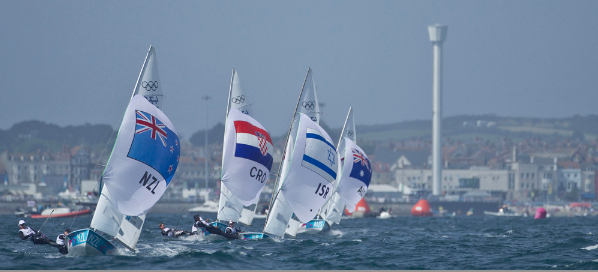 A 470-es hölgyeknél az összetettben vezető új-zélandi Aleh - Powrie páros mindkét mai futamot nyerte. A vetélytárs britek, Mills és Clark mentek egy 2. és egy 5. helyet, összetettben harmadik a klasszis holland Westerhof - Berkhout egység a mai 3. és 4. helyével. Ma szépen mentek még az amerikaiak is (3., 9.), a németek (5., 6.) és a franciák (6., 7.) is. Holnap még két futam, az éremfutamba kerülésért lesz verekedés - hátha itt bejön a spanyoloknak az, ami a férfiaknál nem sikerült.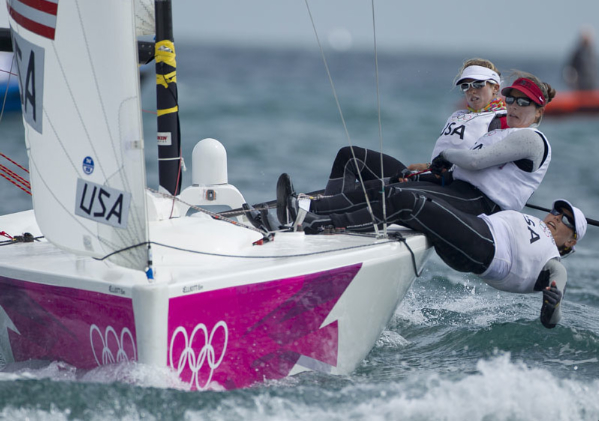 Az Elliott 6m hajóosztályban harcoló női párosversenyzőknek ma kezdődtek a negyeddöntők. A sorsolás után a mai két-két futam után az eredmény: AUS-NED 1:1, USA-FIN 0:2, ESP-FRA 2:0, RUS-GBR 1:1. Folytatás a holnapra tervezett 3-3 párosfutamban.
Nézzük, mit várhatunk még holnapra: a párosversenyzők negyeddöntője mellett a 49er éremfutamot nem érdemes elszalasztani, és a 470-es hölgyek 9-10. futama is tartogathat izgalmas pillanatokat.
(Forrás: ISAF Official Site: Olympic)
A bejegyzés trackback címe:
A hozzászólások a vonatkozó jogszabályok értelmében felhasználói tartalomnak minősülnek, értük a szolgáltatás technikai üzemeltetője semmilyen felelősséget nem vállal, azokat nem ellenőrzi. Kifogás esetén forduljon a blog szerkesztőjéhez. Részletek a Felhasználási feltételekben és az adatvédelmi tájékoztatóban.