A ScuttleButt Europe szavazásra hívta olvasóit, ugyan írnák már meg, szerintük melyik a legjobb hajós kocsma a világon. Számtalan érdekes hely vetődött fel, a szerkesztőknek nyilván nem volt egyszerű dolga, de azért valahogy csak megszületett a végeredmény.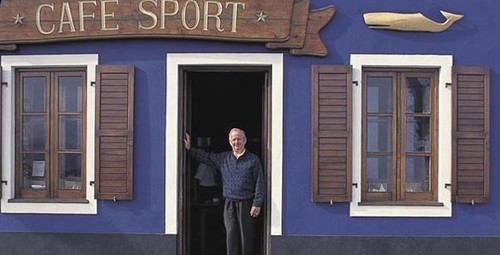 A győztes az Azori-szigetek Horta nevű falucskájában lelhető fel, 750 tengeri mérföldre Lisszabontól és 2000-re Észak-Amerikától. Akinek ennél pontosabb iránymutatás kell, annak: 38˚ 35É 28˚ 42Ny. A műintézmény neve Peter Café Sport, vezetője Jose Henrique Azavedo, aki 2006-ban elhunyt édesapja örökét vette át. Az "öreg Peter" ahogy errefelé nevezték, szintén az apjától örökölte a tisztet, a családi vállalkozás immár 70 éve szolgálja a betérőket.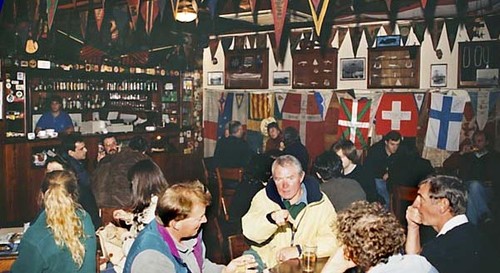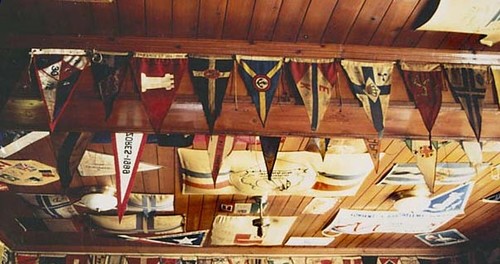 A lista további szereplői:
2. Royal Hong Kong Yacht Club - Hong Kong
3. IYAC - Newport, RI, USA
4. Maddie's Sail Loft - Marblehead, MA, USA
5. The Candy Store - Newport, RI, USA
6. Le Select - St. Barts
7. Bitter End Yacht Club - Brit Virgin-szigetek
8. Royal Bermuda Yacht Club, Hamilton Bermuda
9. Foxy's Tamarind Bar and Grill - Jost Van Dyke, Brit Virgin-szigetek
10. Willy T - Norman-sziget, Brit Virgin-szigetek
(forrás: Sail-World)
A bejegyzés trackback címe:
A hozzászólások a vonatkozó jogszabályok értelmében felhasználói tartalomnak minősülnek, értük a szolgáltatás technikai üzemeltetője semmilyen felelősséget nem vállal, azokat nem ellenőrzi. Kifogás esetén forduljon a blog szerkesztőjéhez. Részletek a Felhasználási feltételekben és az adatvédelmi tájékoztatóban.